Attention A T users. To access the menus on this page please perform the following steps. 1. Please switch auto forms mode to off. 2. Hit enter to expand a main menu option (Health, Benefits, etc). 3. To enter and activate the submenu links, hit the down arrow. You will now be able to tab or arrow up or down through the submenu options to access/activate the submenu links.

PTSD: National Center for PTSD
How Deployment Stress Affects Children and Families: Research Findings
How Deployment Stress Affects Children and Families: Research Findings
How Many Families Are Affected by Deployment?
By the end of 2008, 1.7 million American Service members had served in Operation Enduring Freedom and Operation Iraqi Freedom (OEF/OIF).(1) Military personnel serving in Iraq and Afghanistan run the risk of developing problems such as depression, PTSD, anxiety, and traumatic brain injury due to their deployment. Studies of these returning Service members and Veterans have found rates of 4% to 14% for depression, 12% to 25% for PTSD, 11% to 19% for traumatic brain injury, and 18% to 35% for any mental health risk or concern. (2,3,4)
Forty-three percent of active duty Service members have children. (5) These children face the challenges inherent in having a parent deployed. Many of them must also cope with living with a parent who returns profoundly changed by war. Most families will be able to overcome these adversities through the support of family, friends, and community. Others, however, will need additional help from service providers to strengthen their resilience, access needed services, and readjust to life post-deployment. Veterans themselves recognize the need for such services. In a recent study of Veterans receiving treatment for PTSD, nearly 80% were interested in greater family involvement in their care. (6)
What Are the Effects of Deployment on Children and Families?
While frequent moves, absence of the military parent, and other stresses are common for military families, the deployment of a parent to a combat zone represents a challenge of a different magnitude. (7) For the parent who stays behind (usually the mother) increased family responsibilities, financial issues, isolation, and fear for their spouse's safety can cause anxiety, loneliness, sadness, and a feeling of being overwhelmed. (8)
Children's reactions to a parent's deployment vary by child, and more broadly, by a child's developmental stage, age, and presence of any preexisting psychological or behavioral problems. Very young children may exhibit separation anxiety, temper tantrums, and changes in eating habits. School-age children may experience a decline in academic performance, and have mood changes or physical complaints. Adolescents may become angry and act out, or withdraw and show signs of apathy. (9)
Especially for young children (10), the mental health of the at-home parent is often a key factor affecting the child's distress level. Parents reporting clinically significant stress are more likely to have children identified as "high risk" for psychological and behavioral problems. (11,12)
What Are the Effects of Returning from Deployment on Children and Families?
Older studies of Vietnam Veterans demonstrate the negative impact on families of war-related PTSD. These Veterans have higher levels of marital problems, family violence, and partner distress. Their children present more behavioral problems than do those of Veterans without PTSD. Veterans with the highest levels of symptomology had families with the worst functioning. (13) The numbing and avoidance experienced by Veterans with PTSD is associated with lower parenting satisfaction. (14) The difficulty these Veterans have experiencing emotions and their sense of detachment may make it difficult for them in their personal relationships, and may even lead to behavioral problems on the part of their children.
More recent studies of personnel deployed to Afghanistan and Iraq have looked at family functioning in the near-term post-deployment period. In one study, soldiers' dissociative symptoms, sexual problems, and sleep disturbances had the greatest impact on relationships. The total number of traumatic events experienced, either during the war or in other contexts, did not significantly affect relationship satisfaction. (15) In a sample referred for mental health evaluation, 75% of Veterans with partners reported at least one family adjustment issue. Fifty-four percent of these Veterans reported shouting with, shoving, or pushing current or former partners. Symptoms of depression were associated with family problems generally and domestic abuse in particular. Among Veterans with children, those with more severe PTSD and depression were more likely to report that their children were afraid of them or lacked warmth towards them. (16)
Summary
Information from previous conflicts and from the ongoing conflicts in Iraq and Afghanistan indicates that the effects of war go far beyond the deployed Service member. Children and families struggle both with changes resulting from an absent parent or spouse as well as changes when the absent Service member returns.
The mental health of the at-home parent plays a crucial role in children's adjustment during deployment. The mental health of the returning Service member also affects the children as well as family functioning and relationship satisfaction. Therefore, it is important that the needs of the entire family are considered. Pilot programs both within and outside VA are currently underway to address this important issue.
References
VHA Office of Public Health and Environmental Hazards (January 2009). Analysis of VA health care utilization among us Global War on Terrorism (GWOT) Veterans: Operation Enduring Freedom, Operation Iraqi Freedom. Washington, DC: US Department of Veterans Affairs.
Tanielin, T. & Jaycox, L., Eds. (2008). Invisible wounds of war: Psychological and cognitive injuries, their consequences, and services to assist recovery. Santa Monica, California: RAND. Retrieved August 3, 2009 from: www.rand.org/pubs/monographs/2008/RAND_MG720.pdf (PDF)
Mental Health Advisory Team V. (2008). Operation Iraqi Freedom 06-08. Washington, DC: Office of the Surgeon, Multinational Force Iraq and Office of the Surgeon General, US Army Medical Command. Retrieved from http://www.armymedicine.army.mil/reports/mhat/mhat_v/Redacted1-MHATV-OIF-4-FEB-2008Report.pdf
Milliken, C. S., Auchterlonie, J. L., & Hoge, C. W. (2007). Longitudinal assessment of mental health problems among active and reserve component soldiers returning from the Iraq war. Journal of the American Medical Association, 298 (2141-2148).
ICF International. (n.d). Demographics 2007 profile of the military community. Washington, DC: Office of the Deputy Under Secretary of Defense. Military Community and Family Policy. Retrieved August 3, 2009 from www.militaryonesource.mil/12038/MOS/Reports/2007%20Demographics.pdf (PDF)
Batten, S. J., Drapalski, A. L., Decker, M. L., DeViva, J. C., Morris, L. J., Mann, M. A., et al. (2009). Veteran interest in family involvement in PTSD treatment. Psychological Services, 6, 184-189.
Lincoln, A., Swift, E., & Shorteno-Fraser, M. (2008). Psychological adjustment and treatment of children and families with parents deployed in military combat. Journal of Clinical Psychology, 64, 984-992. doi:10.1002/jclp.20520
American Psychological Association Presidential Task Force on Military Deployment Services for Youth Families and Service Members. (2007). The Psychological Needs of U. S. Military Service Members and Their Families: A Preliminary Report. Washington, D. C.: American Psychological Association.
APA Task Force, Lincoln, et al
Flake, E. M., Davis, B. E., Johnson, P. L. & Middleton, L. S. (in press).Journal of Developmental and Behavioral Pediatrics.
Chartrand, M. M., Frank, D. A., White, L. F., & Shope, T. R. (2008). Effect of parents' wartime deployment on the behavior of young children in military families. Archives of Pediatric and Adolescent Medicine, 162, 1009-1014.
Kulka, R. A., Schlenger, W. E., Fairbank, J. A., Hough, R. L., Jordan, B. K., Marmar, C. R., et al. (1990). Trauma and the Vietnam war generation: Report of findings from the National Vietnam Veterans Readjustment Study. New York: Brunner/Mazel.
Samper, R. E., Taft, C. T., King, D. W., & King, L. A. (2004). Posttraumatic stress disorder symptoms and parenting satisfaction among a national sample of male Vietnam veterans. Journal of Traumatic Stress, 17, 311-315.
Nelson Goff, B. S., Crow, J. R., Reisbig, A. M. J., & Hamilton, S. (2007). The impact of individual trauma symptoms of deployed soldiers on relationship satisfaction. Journal of Family Psychology, 21, 344-353.
Sayers, S. L., Farrow, V. A., Ross, J., & Oslin, D. W. (2009). Family problems among recently returned military veterans referred for a mental health evaluation. Journal of Clinical Psychiatry, 70, 163-170.
You May Also Be Interested In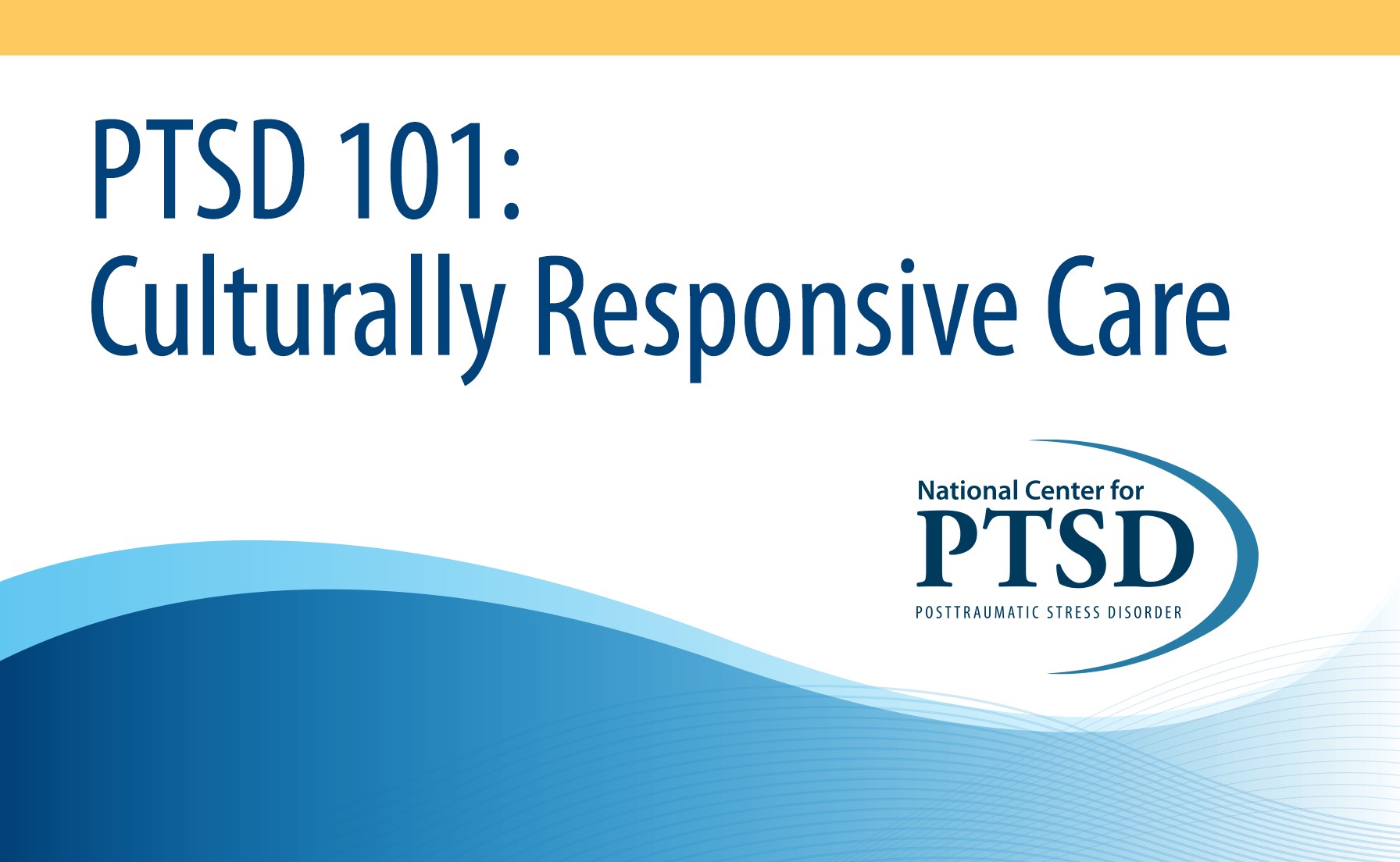 Understand and develop the components of a culturally responsive case formulation.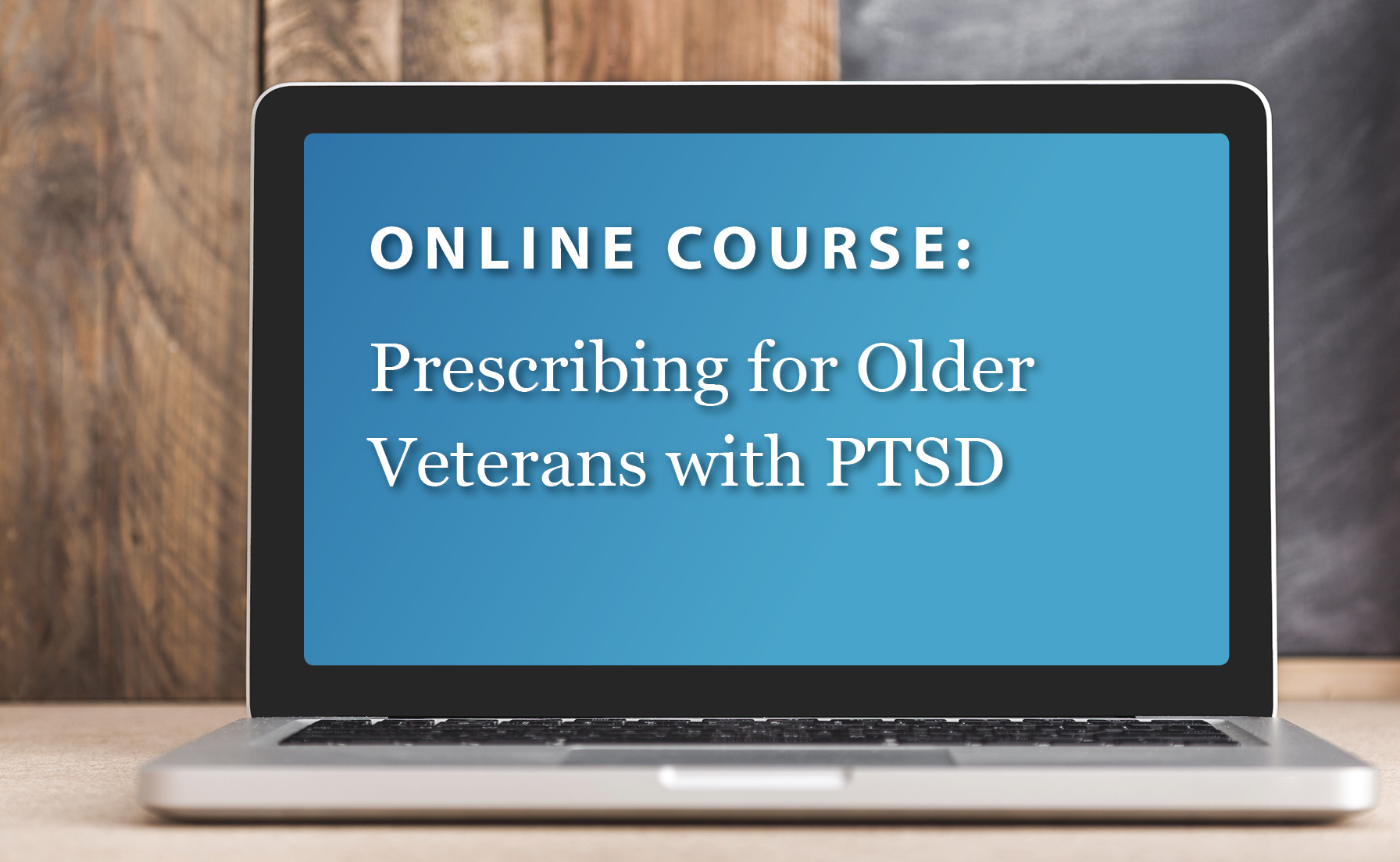 Learn best practices for pharmacological treatment for older Veterans with PTSD.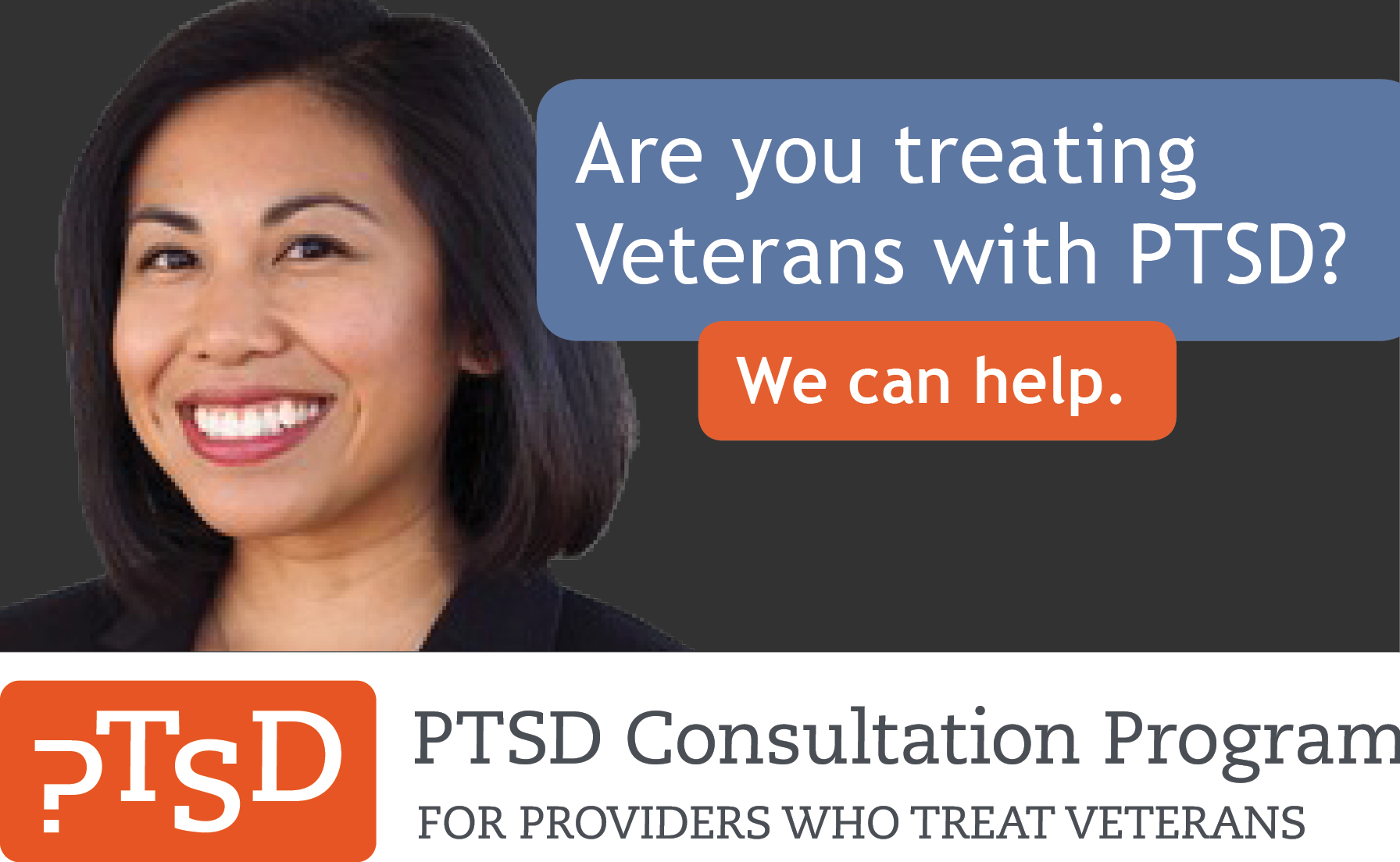 Expert guidance for treating Veterans with PTSD.
return to top